A Grouch A Ghost and A Goose For Christmas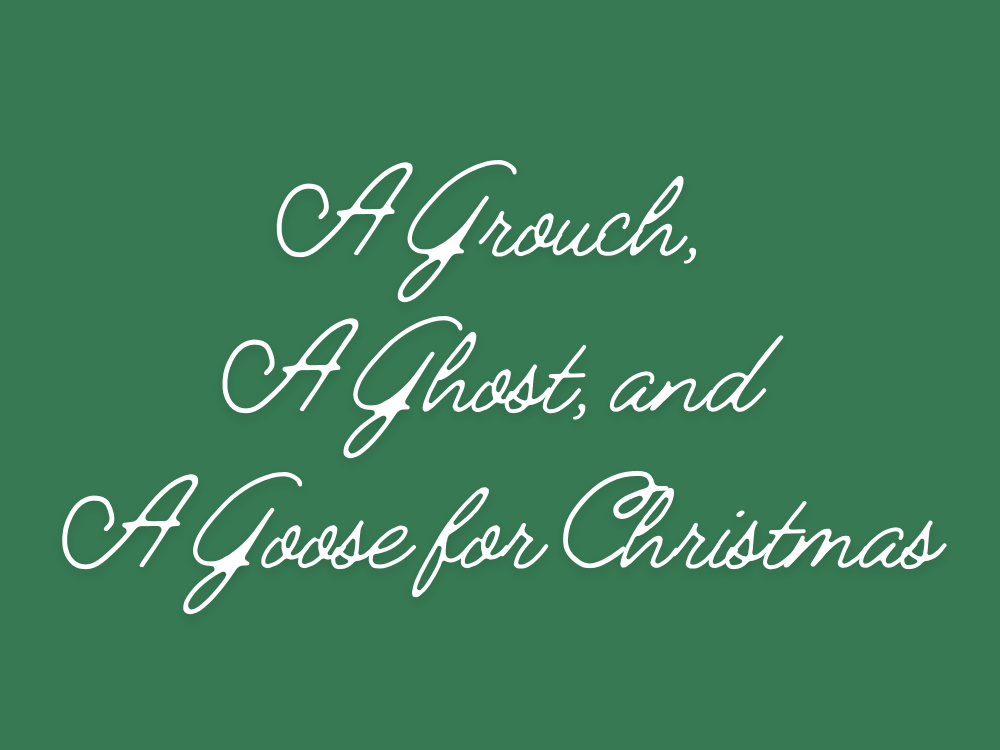 Synopsis: The first family of Mechanicsburg—the Frankenbergers—are preparing for Christmas in 1806 when quarrelsome great Aunt Ida appears, expecting first-rate lodging and entertainment. Humble George Frankenberger fails in every way. A resident ghost complicates a holiday that almost doesn't happen.
Genre: A fun historical holiday tale in one act
Theme: The spirit of Christmas prevails on the Pennsylvania frontier.
Production History: This play has had one production at Little Theatre of Mechanicsburg in December 1998.